At Olive Web Hosting, we have partnered with the biggest names in the industry to lend unparalleled support to our clients. Be it software maintenance or hardware security, our hosting partners have always taken prompt action in order to ensure that your business operates in a hassle-free manner.
Rackspace
Regarded as one of the biggest, most reliable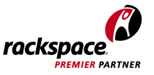 data centres in the world, Rackspace maintains dedicated servers 24X7X365. Known for its fail-proof security and high-tech infrastructure, the company has data centres located across the US and the UK. Olive, as an Approved Solutions Partner of Rackspace, is thus the right choice for all your hosting needs.

more info...
Planet

One of the most popular dedicated server hosting providers in the world, Planet provides affordable hosting solutions that are ideal for medium- and small-sized businesses. Known for its unfailing customer support and scalability, the company boasts of a robust network that powers more than three million websites across the globe.

more info...
Comodo
The second-largest certification authority for

ensuring Identity Trust and Assurance on the web, Comodo has served more than two lakh customers across 100 countries. Apart from providing SSL certifications, the company also offers a range of products and services that help secure your servers; wherever they are.

more info...
CCAvenue
CCAvenue provides a comprehensive suite of payment gateway services to e-businesses worldwide. Highly secure and reliable, these modules, when integrated into your websites, render them safe for all kinds of e-transactions. They allow for acceptance of online payments in real time, thus fostering e-commerce through your website.

more info...
Mosso

This Rackspace-backed company is a specialist in cloud computing hosting. Mosso provides an advanced, enterprise-level hosting platform that is highly scalable and free from all kinds of hardware hassles.

more info...
Mailtrust

The global leader in Exchange and email hosting solutions, Mailtrust helps Olive offer a comprehensive suite of mailing services to its clients across the globe. A business division of Rackspace, this Exchange hosting provider offers Noteworthy® as a premium business email service.

more info...