Olive provides effective designing and web development services for B2B, B2C, corporate and e-commerce websites. The use of latest technologies like AJAX and CSS 2 ensures that the sites we design have enhanced functionality and utility. Also, our adherence to Web 2.0 design trends has helped in the creation of more interactive, user-friendly websites for our clients. Olive's comprehensive suite of design and development services comprises visualisation, conceptualisation, HTML coding, logo design, flash animation, audio & video integration, and dynamic module development, among others.

More Info...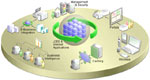 Olive designs and develops fully-customised web applications and custom software to meet the specific needs of your organisation. Our expertise in the latest technological advancements and their integration into online businesses has given us an edge over our competitors. Be it dynamic applications or interactive measures, the technical experts at Olive are always ready to cater to your requirements.

More Info...

JumpHigher, the Interactive Marketing division of Olive e-Business, is a one-stop resource centre for clients seeking to establish a prominent presence on the World Wide Web. As a leading search engine optimisation firm, we have experts who implement the latest search engine guidelines and follow the most ethical optimisation methods in a bid to procure profitable rankings for clients. Our services include search engine optimisation, web analytics, email marketing, link popularity, pay per click advertising, affiliate marketing, et al.

More Info...
When it comes to the world of websites, content is, undoubtedly, the King of them all. The first point of effective communication with your target audience, compelling write-ups can actually help make the desired impact. From consulting and content conceptualisation, to unique content writing and copy editing, Olive offers a full range of content development services to help link people and knowledge. We also ensure that the content fosters search engine indexing of your pages and is in sync with the entire layout and theme of the site.

More Info...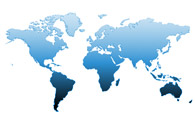 When time is less and work is more, client satisfaction often tends to take a backseat. As a leading outsourcing company in New Delhi, Olive helps you prioritise your clients and ensure they are happy with your service. For more than a decade, we have specialised in flawless delivery of projects, within stipulated budgets and timeframes. Our international clientele has benefited from our high-quality, cost-effective and reliable web solutions, and witnessed a perceptible increase in their revenues and profits. Choose from our range of e-business solutions and allow us to take care of your clients.

More Info...
To know more about our services, visit our website www.oliveglobal.com.