Thousands of companies are offering web hosting services, all making huge claims about monitoring and maintaining your servers. But then, why should you choose Olive Web Hosting?
Partnered with Rackspace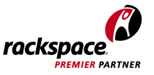 We are a Rackspace-approved Solutions Partner.
Rackspace
, one of the world's premier data centres, maintains dedicated servers 24X7X365. As our client, you get:
Superb

Connectivity

.

Optimum

Bandwidth Utilisation.
Foolproof Server

Security

.
Access

Control Measures

.
Conditioned

Power
Reliable & Secure Data Centres
We have servers based in prime, natural-disaster-free locations in the UK, the US and India. The round-the-clock, proactive monitoring and maintenance of these servers ensure that your data is secure and well backed-up for contingency situations.
The Best of Certifications

We are an ISO 9001:2000 certified company. All our business processes and practices are in strict conformance with international quality standards – an accreditation that ensures that all our services are delivered defect-free and on time.
We are also a Gold Certified Partner of Microsoft - undoubtedly the biggest name in the world of Information Technology. This certification is a testimony to Olive's competencies in Business Process and Integration & Networking Infrastructure Solutions. Not just that, we enjoy a close working relationship with the company and can boast of tremendous expertise in Microsoft tools and technologies.
Optimal Security

All our servers are protected by Cisco-powered hardware firewalls and effective anti-spam and anti-virus software that restricts spamming and data intrusion.
Absolute Control
Our H-Sphere Control Panel is an easy-to-understand

user interface that can be operated by lay persons. Graphical representations and user-friendly features make it a handy tool for web hosting purposes.
Cross-Platform Availability

We work on advanced technologies like ASP, .Net, PHP, etc. and allow for convenient hosting on Windows as well as Linux servers. Irrespective of the 'make' of your site, we will offer you a premium
hosting plan
that is just appropriate for it.
We Support You… Always

Our
customer support
executives are always ready to entertain your queries and solve your problems. We can be reached through email, phone, messenger, online tickets, and our forum.